NEWS
Report: Jackson Had Passed Recent Physical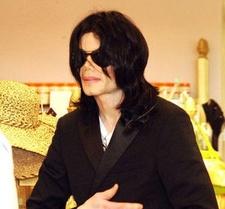 A new report adds another layer of mystery to the shocking death of Michael Jackson at the age of 50 on Thursday.
According to E! News, the King of Pop had recently passed a physical examination required for the promoters of his upcoming 50-night stand to get insurance for the multimillion dollar production.
"He passed the physical and everything was a go," the story quotes a source as saying. Michael was also expected to be looked at one last time before heading to England for the shows at the O2 Arena.
Article continues below advertisement
The promoters of the production, AEG, had previously assured the media that they were well-insured in case the shows, which sold out in record time, could not go off as planned. Let's hope that's true, because they are now faced with the task of refunding somewhere in the ballpark of $85 million in pre-sold tickets.