NEWS
Report: Kate Hudson Settles Lawsuit over Volcanic Ash Hair Products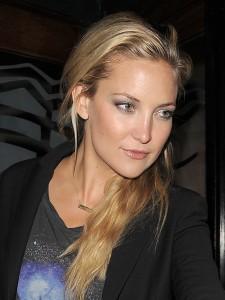 Kate Hudson has reached a settlement in her lawsuit with 220 Labs over the use of volcanic ash in her hair products, according to new reports.
"My clients are delighted it has been settled ... everyone was pleased with the result," a lawyer for 220 Labs told TMZ on Sunday.
KATE HUDSON AND MATTHEW BELLAMY HIT UP BRITAIN'S HOTSPOTS
The company claimed that they had sent Kate samples of their hair products, which contained volcanic ash, back in 2008.
Article continues below advertisement
When the How to Lose a Guy in Ten Days star created a new line of hair care containing ash, 220 Labs filed a suit.
KATE HUDSON LOOKS AMUSED WITH HER MUSE MAN
Kate's rep has not commented on the matter to TMZ as of yet.