NEWS
Report: Luke Worrall Cheated on Kelly Osbourne With Transsexual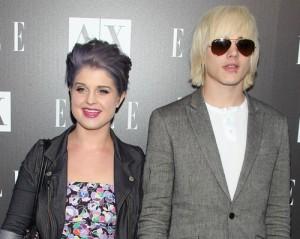 It looks like the cause behind Kelly Osbourne's enraged Twitter rant against ex-fiancé Luke Worrall has now been revealed. Kelly, 26, sadly called off her engagement to the British model, 21, late last year, but the root of what happened was never revealed, until the Fashion Police correspondent alluded to infidelity in a series of angry Tweets directed at her ex. Now, the woman behind Luke's alleged affair speaks out, revealing she is a pre-op transexual. Elle Schneider, 21, is claiming to have had an affair with Luke while he was engaged to Kelly and has just revealed she is a pre-op transsexual.
Article continues below advertisement
"I was open with Luke that I was born a boy," Elle told a UK tabloid, via Radar Online, revealing she was born Reynaldo Gonzalez. "He didn't mind. In fact it turned him on more." Elle also shared she's been on female hormones for three years and has had breast implants, planning to undergo a complete transgender surgery.
She admitted when she first met Luke a year ago, he said nothing of his engagement to Kelly. "He was telling me he loved me and wanted us to get married," she said.
Right after the holidays, Kelly held little back, in a rampage against Luke on Twitter. "Luke Worrall is the biggest piece of s**t. He is the worst thing that ever happened to me," she Tweeted. "I have never felt heartbreak like this in my life. I came home for Xmas to see him meanwhile he has been f***ing hundreds of girls as well as men behind my back."