NEWS
Report: Michael Jackson's Kids Not His?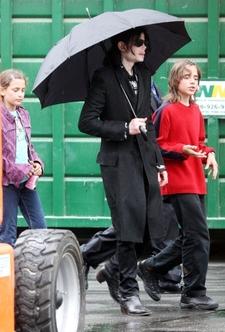 Article continues below advertisement
The report indicates that Michael and then-wife Debbie Rowe used a surrogate and donor sperm to conceive Michael Jr. and Paris, and that Michael used a surrogate who never knew she was carrying a child for him when she had Prince Michael II.
Muddying the custody issue even more is the report that MJ never filed legal papers to adopt his children, apparently because at the time there was no third party who would be interested in taking custody.
TMZ cites legal experts who say Michael would be presumed the father but it's not a sure thing.
Right now MJ's mother Katherine Jackson has custody of all three children, and hopefully for their sake, a resolution will be reached soon.