NEWS
Report: Suicide at Mel Gibson's House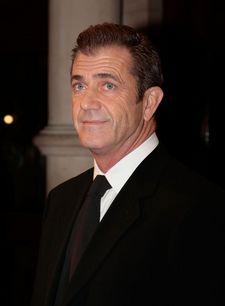 A construction worker has killed himself at the home of Academy Award winning actor, Mel Gibson.
TMZ is reporting the 47-year-old worker hanged himself at Mel's Agoura Hills home --
near Malibu. He was found by the job site foreman. The sheriff's substation in Lost Hills took the call at 8:07 a.m. PT. It's the same station where Mel was taken after his DUI arrest in 2006.
Mel was not at home when the tragedy occurred or when the body was discovered. A police source says no one from Gibson's family was living at the house, as it is currently under heavy construction.
Article continues below advertisement
The body was reportedly found hanging in the addition to the home that was being built and was "in full rigor mortis," meaning that the hanging could have occurred last night.
Mel's house is less than a mile from his church, The Holy Family Catholic Church, where Mel's daughter was married in September 2006.
Even though he was not living at the house, Mel was in L.A. as recently as last weekend. On Saturday, a secret dinner meeting between Mel and Britney Spears. The two shared a meal at Romanov Restaurant in L.A.'s San Fernando Valley.