NEWS
Report: T.R. Knight Leaving Grey's Anatomy?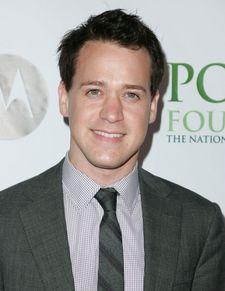 Could Dr. George O'Malley be checking out of Seattle Grace Hospital for good? According to a source with direct knowledge of the situation, the answer is yes!
Entertainment Weekly is reporting that T.R. Knight has asked to be released from his contract with the ABC hit show Grey's Anatomy-- reportedly because he is unhappy with his storyline, a source close to the show said. Knight, 35, has three years left on his contract and the network has indicated that it will release him.
Article continues below advertisement
According to EW's source, the show's creator, Shonda Rhimes is prepared to let the actor go. "They're working out the details now," the insider said. An ABC rep declined comment.
Rumor also has it that Knight has been unhappy since the early days of the Isaiah Washington scandal. According to EW's insider, the actor was disappointed that it took Rhimes so long to publically condemn Washington's use of the F-word, even as co-stars Katherine Heigl and Patrick Dempsey rallied to his defense. The incident ultimately led Knight to come out as a gay man.