NEWS
'RHONJ' Star Danielle Staub Claims Estranged Husband Marty Caffrey Abused Her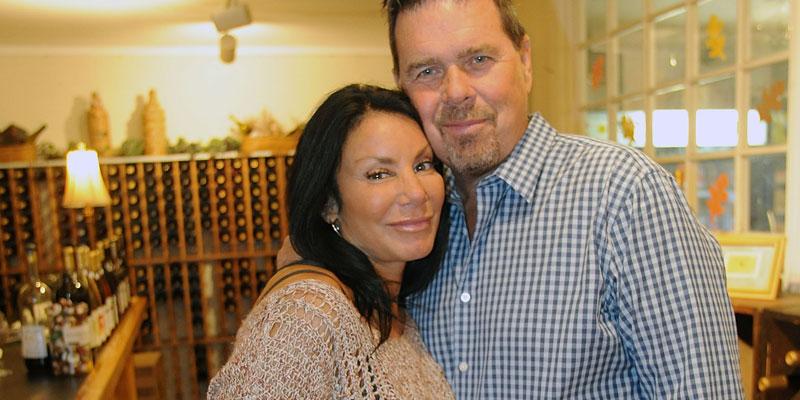 Danielle Staub alleged that her husband, Marty Caffery, abused her and her two daughters. The two recently split and filed for divorce earlier this year after two months together. In documents obtained by RadarOnline.com, the Real Housewives of New Jersey star claimed that he verbally and physically abused her and treated her with "extreme cruelty." The news was first broken by Page Six today.
The court documents said Marty "exercised physical control and intimidation by holding Danielle down and violently screaming derogatory comments in her face." The reality star also claimed that he would leave her without any money in places.
Article continues below advertisement
The 56-year-old professed that he "repeatedly mocked and harassed her for being sexually abused by her father as a child" and bring up her abuse in public.
Marty also slammed Danielle's relationship with her daughters, Jillian and Christine, as "a lesbian affair." The documents stated, "Plaintiff utilized disparaging, offensive, and threatening language toward Defendant's children, specifically telling them to 'leave his house' and 'get the f–k out and don't come back.'"
The docs also wrote about an incident involving Marty and Danielle's daughters that occurred when the family drove home from a birthday party. "Marty spent the entire drive home terrorizing her daughter, yelling and calling her horrific names."
Marty "disparaged and humiliated" Danielle "by telling her that if she was unable to perform oral sex, she was 'worthless.'" He would "repeatedly exercise control over her by making her cook, clean, and care for the home while simultaneously berating her for not earning enough money."
Danielle is seeking spousal support from Marty in the divorce.
What are your thoughts on Danielle's claim? Sound off in the comments below!