NEWS
RHONY's Aviva Drescher Compares Buying Prosthetic Legs to Buying Cars: "It Adds Up!"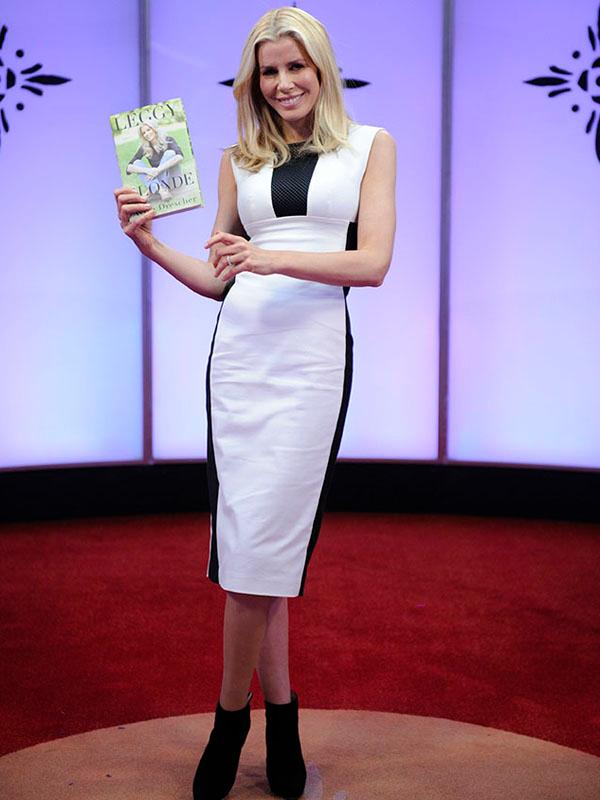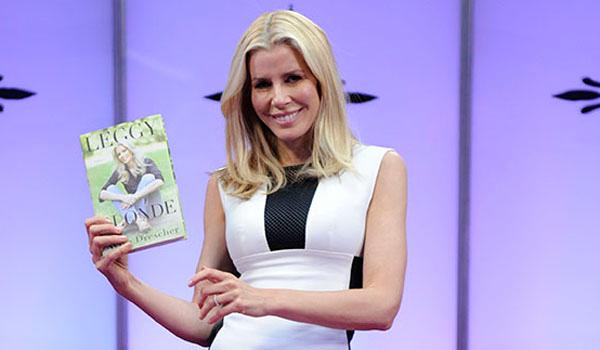 Real Housewives of New York City star Aviva Drescher has learned to live with a prosthetic leg after she was injured as a child in a farming accident that almost claimed her life .
"I went into second grade without a prosthesis—my leg would dangle, and I went in on crutches," the married mom, 43, tells me during the Reality Check event to promote her memoir, Leggy Blonde, at Mohegan Sun in Uncasville, Conn. "I told the grade what happened. We broke the ice, and moved on."
Article continues below advertisement
WATCH: Aviva Drescher Addresses Her "Completely Stupid" Fight with Carole
One thing she took away from the incident is never to feel sorry for herself—or others.
"The minute somebody wants to pity me, it puts me in a bad mood," she says.
She continues, "Wearing a prosthetic leg came easy to me, like wearing glasses. I didn't dwell on it. I focused on being like everybody else. If this happened to me later in life, I would feel sorry for myself, but I almost died from the accident, so I was lucky to be alive."
Still, a cancer scare recently had her rattled.
"I had a precancerous flat polyp the other day, and I felt like 'why me?'" she says with a laugh. "I was anemic, and I had all these stomach issues. I had two colonoscopies in a week. I was like 'geez!' That was worse than wearing a prosthesis!"
Photos: Go Inside Aviva Drescher's Swanky Book Party
Was it resolved?
"Yeah. It's all good. I got lucky. Again! Had I not found the polyp at 43, at 50, if I waited to have a colonoscopy, I would've had stage-one cancer. I'm so lucky. I could've died on the conveyer belt, and I lived. I'm so lucky."
Article continues below advertisement
Despite the trauma, she believes it all serves a purpose.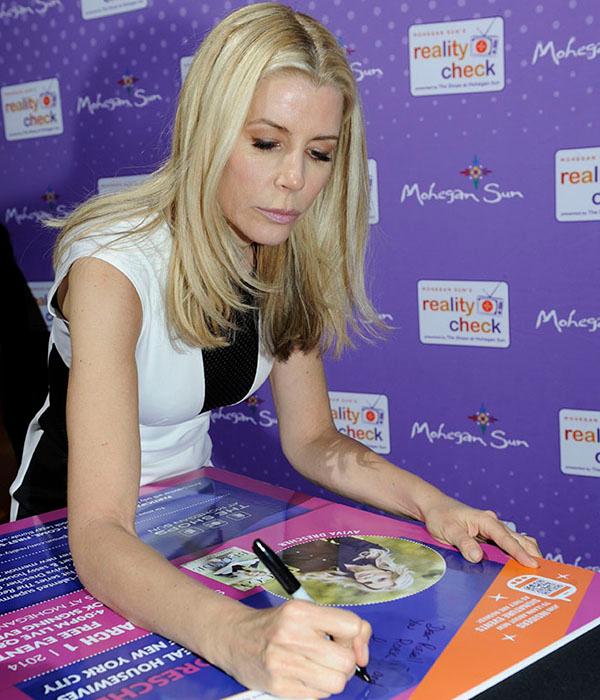 "There's a reason that this accident happened to me, that it came so easily that I adapted. There's a message I'm meant to give others. That's my mission on earth. God gives people what they can handle, and I could handle this. Therefore I can help others who may have a tougher time."
Aviva tallies that she has spent $1 million on 50 legs. She and her dad totaled up the cost from age 6-20, when she was growing, and then from 20-43, as the prices have risen.
"I have a high-heeled leg, a flat leg, a swimming leg," she explains. "It's not like I'm a fancy diva and I had to have the best legs, made of gold, but it adds up. Insurance is not paying enough. It's like buying cars!"
OK! Exclusive: Go Inside Aviva Drescher's Juicy Memoir, Leggy Blonde
In fact, she's in the market for new limbs.
"If I gain or lose weight, I need new ones. I lost ten pounds, so my leg is huge. It's because I was sick. laughs I'm fine. But I thought 'I need new legs.'"
What does she do with the old ones?
"Some I use as spares, and of course, I give them to my prosthetist to give to people who can't afford them."
WATCH: Who is Aviva Drescher Friends With On This Season of RHONY?
Pick up Aviva's memoir, Leggy Blonde, which is out now, and catch her on the Real Housewives of NYC, which airs Tuesdays at 9 p.m. ET on Bravo. What do you think of Aviva and her story? Did you know about her cancer scare? Tweet us @OKMagazine.