NEWS
Richie Rich Is Still Heatherette!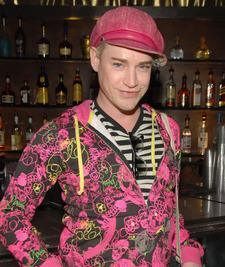 Back in April, the internet rumor mill went into overdrive when people speculated that powerhouse design duo Heatherette, comprised of Richie Rich and Traver Rains, were on the verge of a break-up. But, Richie Rich confirms to OK! that that's nothing more than idle gossip.
Richie tells OK! he was just taking some time off to work on his new shoe line, Rox and Riley. "Rox and Riley is wearable avant-garde meets pop culturism," he said.
Article continues below advertisement
He added, "It's for the girl that wants to go out, be seen, be noticed, be fun and free."
It sounds very similar type of lady his Heatherette line caters to. The always-kitschy designer promises that his shoe line is for the girl with confidence and style! And celebs like Jenna Jameson, who attended the lines launch party in NYC, are already huge fans of the shoes.
"She can be a girly girl or the tom boy. It's all the movement of electric youthful pop but for a Cosmopolitan girl that is living various lifestyles." The shoes will hit boutiques this fall.