NEWS
Rihanna and Chris Brown Mad At Ne-Yo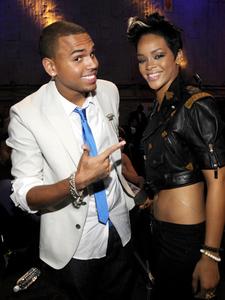 Friends of low-key couple Chris Brown and Rihanna are learning their lesson — don't kiss and tell!
R&B singer Ne-Yo opened up to the UK's Sun newspaper about the private couple on Oct. 13 saying, "At first I did question whether it was real, but I'm good friends with both of them and I know that they are in a genuine relationship."
Since then the hit maker, who wrote 20-year-old Rihanna's hits Unfaithful and Take a Bow, is a mite miffed.
Article continues below advertisement
"I heard recently they were a little upset with me," Ne-Yo, 29, told OK! at the Vacheron Constantin event in NYC on Oct. 22.
As for forcing Rihanna and Chris, 19, out of the romance closet?
"I've never done anything of the sort," he told us. "I think it might be pictures of them kissing that makes people think that."