NEWS
Rihanna Cancels Indonesia Show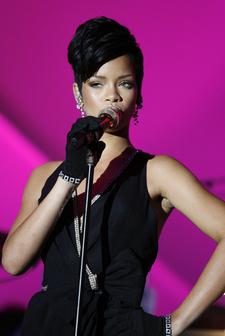 Rihanna has canceled a show in Indonesia because she is worried someone could get hurt if she goes through with the concert.
According to a report on NYTimes.com, the Umbrella singer has pulled out because there is unrest in the area following the execution of three men accused of bombing a nightclub on the nearby island of Bali in 2002.
She had been due to play in front of a sell-out crowd of 6000 in the capital, Jakarta, but while she was in Australia, the government began warning people not to travel to Indonesia because the bombers, who were killed at the weekend, had told their followers to carry out revenge attacks after their deaths.
Article continues below advertisement
The concert organizers said they hoped Rihanna would do the show in January instead.