NEWS
Rihanna: Chris Brown and I Aren't Dating...But He's "Pretty Dope"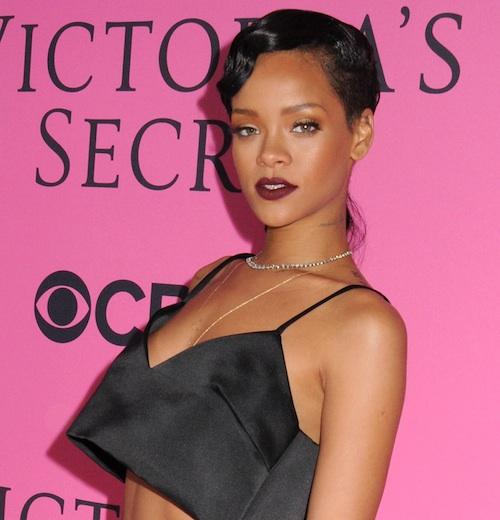 Article continues below advertisement
When Andy asked if the two has rekindled their love affair she answered "no," but then during a celebrity word association game said "pretty dope" after hearing "Chris Brown."
Another confession? Beyonce makes her self-esteem shaky.
"Beyonce — gorgeous. A stab to my self-esteem" she said, after calling her husband Jay-Z a "genius."
While we might be able to take Ri's word for it that she and Chris aren't an item, it isn't beyond the realm of possibility that she's just being coy. Afterall, her favorite track on her upcoming album, Unapologetic, is "Nobody's Business."
OK! GALLERY: RIHANNA ROCKS THIGH HIGH BOOTS AND A CAMO JACKET IN NYC
'Nobody's Business' is basically the way I look at everything regarding my personal life," she explained. "You know, even though you have to witness it as being documented at every second, it still is mine... this is mine at this point. When it gets to my music and stuff like that, I will give and I'll give and I'll give, and I feel like I just need to keep a little bit for me that I get to decide."