NEWS
Rihanna & Chris Brown's Shoe Fetish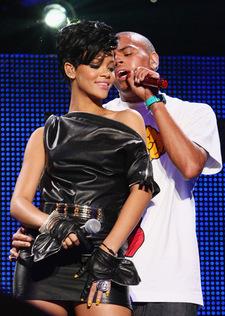 Forget those long, romantic walks on the beach, candle light dinners in cozy restaurants, and definitely chuck those umbrellas – some stars just need a little wallet workout to get in the mood!
Red-hot couple Rihanna and Chris Brown were caught canoodling during a Dec. 18
shopping spree in Paris. The duo tried on dozens of pairs of shoes at Louis Vuitton
and Gucci, and an onlooker tells OK!, "They kept stopping to kiss."
Article continues below advertisement
Aww, isn't that sweet?
Perhaps the footwear made Chris so passionate. A pal of the couple tells OK!, "Rihanna jokes that she's counted his sneakers and he has twice as many as her!"
Kinky...?