NEWS
Rihanna Postpones Malaysian Concert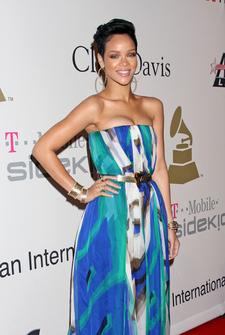 In a move unsurprising to anyone following the news lately, TMZ reports that event organizers in Malaysia have postponed a concert Rihanna was set to put on this week.
"Recent events involving Rihanna" is the reason given by those in charge, who stress that the show is only delayed and will go on at some point in the next two weeks.
Rihanna is the alleged victim in an attack by her boyfriend, Chris Brown. The couple reportedly had an argument late Saturday night after attending a pre-Grammy party at Clive Davis', which resulted in the cops being called and Chris' arrest. He has since posted $50,000 bail.
Article continues below advertisement