NEWS
Rihanna Reportedly Left Bloodied and Bruised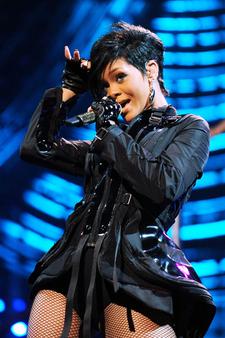 It looks like the fight between Chris Brown and Rihanna was nastier than everyone thought.
According to TMZ, law enforcement officials said the "Umbrella" singer's injuries were severe--two "huge contusions" which swelled up on both sides of her forehead. TMZ also reports that sources say she suffered "a bloody lip and nose."
One of the law enforcement sources told TMZ Rihanna's contusions "look like an MMA fighter or something...It looked like she was growing devil's horns."
Article continues below advertisement
Rihanna also reportedly may have suffered bite wounds on one of her legs and arms. One source close to the situation, however, says he doubts that is the case.
Chris Brown has been booked on a felony criminal threats charge. If the D.A. files the case, domestic violence charges could be added.