NEWS
Rihanna to Testify Against Chris Brown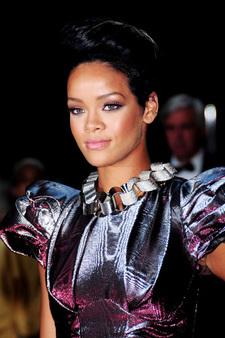 Despite speculatoin that Rihanna would be hesitant to testify against her ex-boyfriend Chris Brown, who allegedly assaulted her in February after a party, her attorney says that she will be called to take the stand in his felony assault case.
"The judge advised me that there will be a subpoena for Rihanna as a witness at the preliminary hearing," Donald Etra told E! News after a morning hearing. "She will definitely comply."
Article continues below advertisement
As for the "Umbrella" singer's current state of mind, Etra said, "She's doing fine. She's monitoring closely the proceedings of this case."
To make it even tougher for Rihanna, Chris will also be present at the hearing and will listen to her testimony.
"He has to be here anytime a witness is called," Chris' attorney Mark Geragos said
According to Geragos, the prosecution will outline their case against the embattled R&B star. The D.A. is expected to call the officers who were first to respond to the scene and find the bloodied Rihanna. After the proceeding is complete, the judge will decide if there's enough evidence to go to trial.