NEWS
Rihanna's Shroud of Secrecy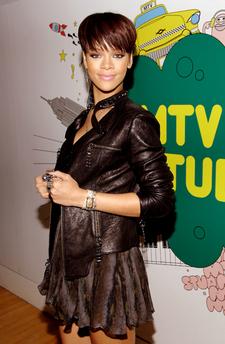 Rihanna's closest confidants are going to extraordinary lengths to keep secret the details of her alleged beating.
In a very rare move, the singer's camp swore her inner circle of staff to silence within hours of her alleged attack at the hands of boyfriend Chris Brown on Feb. 8.
Even those at the singer's record label have been instructed not to answer any inquiries about the incident — not just from the media, but also from curious friends and family.
Article continues below advertisement
The matter is so sensitive that Rihanna's handlers are pulling out all the stops to make sure she's protected, sources close to the star tell OK!.
And so far, this veil of secrecy appears to have been relatively successful. Despite being one of the most sought-after people in the country in the days following Chris' arrest, Rihanna was able to avoid detection and being photographed for almost two full weeks until <a href="http://www.okmagazine.com/news/view/12094/First-Photos-of-Rihanna-Since-Alleged-Attack" target="_blank">she was photographed</a> in the back of a car in L.A. on Feb. 19.