NEWS
RJ Mitte Goes From Breaking Bad To Breaking Beats As DJ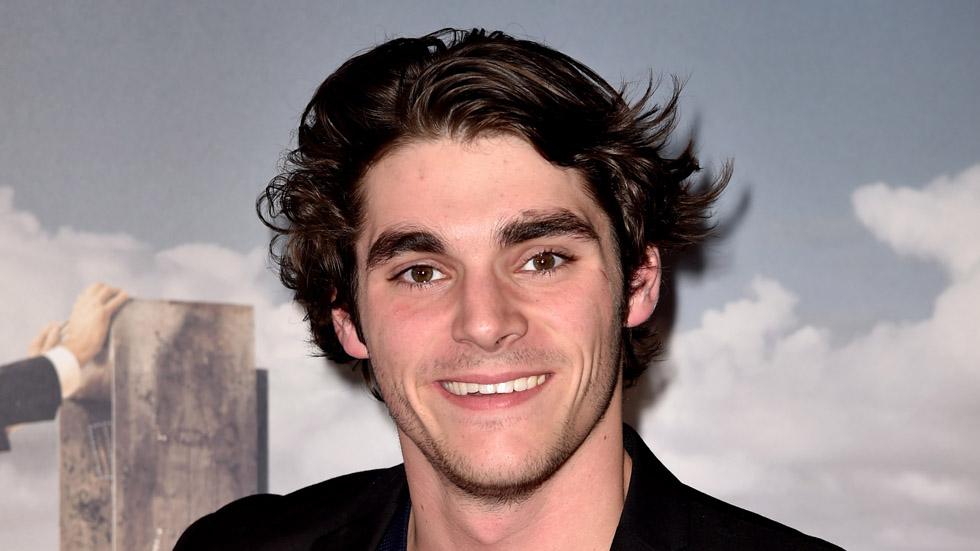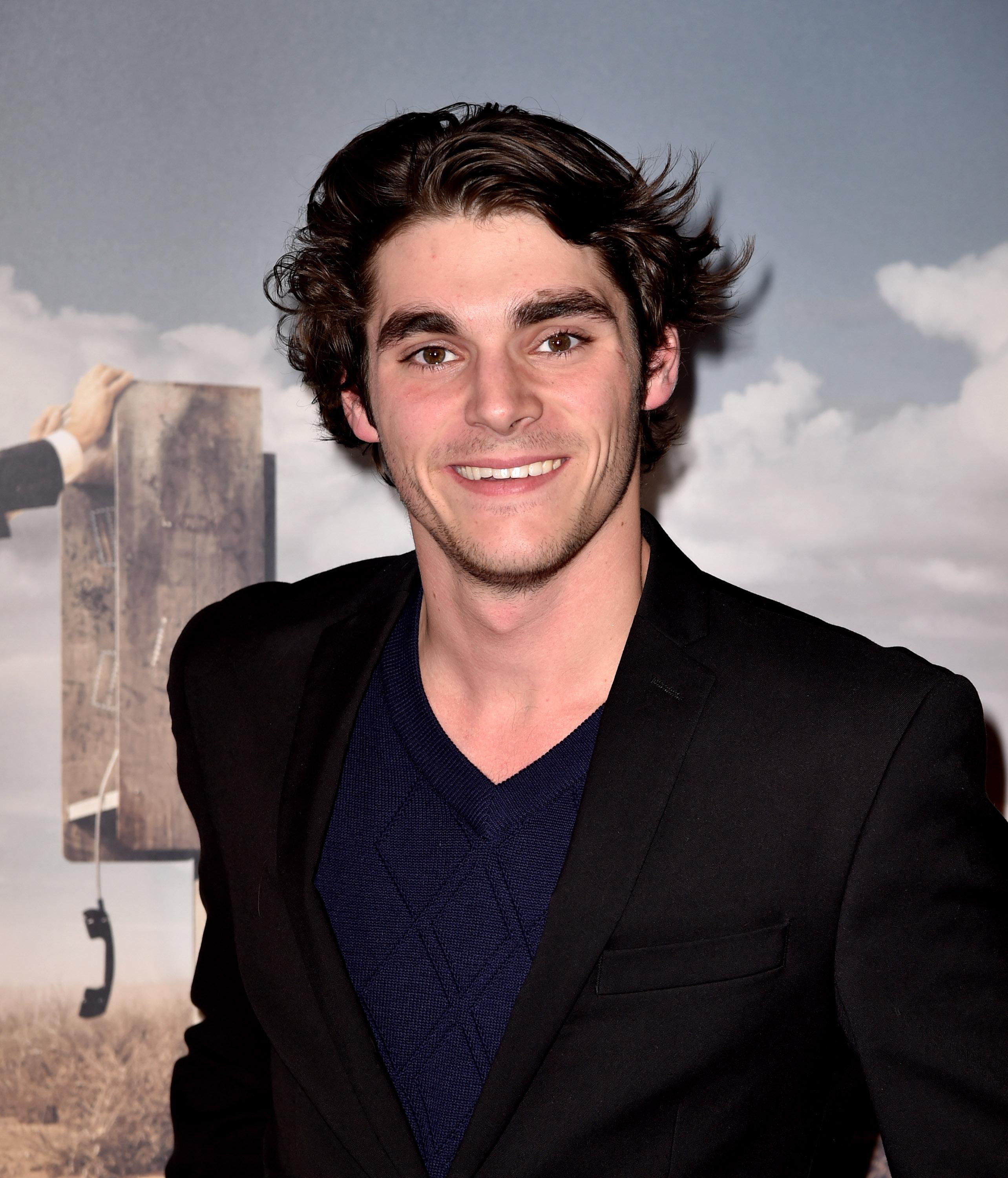 He's used to Breaking Bad, but now, RJ Mitte is Breaking Beats!
The 22-year-old, who played Walt Jr. on the cult AMC series, is joining the ranks of actors-turned-DJs and hitting the turntables. The first top on his first-ever DJ tour was in New York City at the legendary B.B. King Blues Club alongside his friend, DJ Mia, at the Breaking Bad-themed event, which definitely had its fair share of pork pie hats and "blue meth."
Article continues below advertisement
OKMagazine.com caught up with RJ before his Big Apple debut to discuss how he got into music, his favorite Breaking Bad memories and what's next for his acting career.
(And P.S., Walt Jr. really knows how to pump up a crowd!)
OK!: What made you decide to DJ?
Mitte: "It's something fun to do. I do a lot of different work. I audition like crazy, I model, I produce. I do non-profit work. I'm always trying to do different types of work. This was a great opportunity for me to step out of a realm of comfort and try something different. It's going to be interesting—I'm really excited."
OK!: Where did you learn to DJ?
Mitte: "Practice, practice, practice. I've been practicing like crazy and really hitting it hard for the last month. I started doing this about six months ago. I dabbled in it, I used DJ a little but I had bunch of my equipment stolen and I just kind of stopped. But then one thing led to another and here I am playing a gig! I'm really lucky I have a lot of cool friends in the industry."
Article continues below advertisement
OK!: Who are some of your favorite artists or songs right now?
Mitte: "I listen to everything. Electro, rap, dub, EDM, rock, heavy metal and hip hop. I can't think of like one artist but I really insanely listen to everything. I'm more stuck in the old school-esque. I really like a lot of older music. I'm spread across the board when it comes to music. I try to keep an open mind to everything."
OK!: Breaking Bad was a huge part of your life. What was your favorite part?
Mitte: "Having a regular job was awesome! I was able to learn. I took so much away from the show. I was 14 when I started the show and I was turning 22 when we finished the show and it really was a great experience for me. I can't really describe it in words, but it was really a role of a lifetime. It changed everything. It gave me a career."
OK!: I'm sure you learned a lot from Bryan Cranston.
Mitte: "He really has just incredible knowledge and he was just amazing. We had a very family dynamic on the set."
Article continues below advertisement
OK!: So the tour you're on is called Breaking Beats, what will see from the show in your show?
Mitte: "I have the intro in my set, the outro in my set. I have Breaking Bad music through the whole thing but you won't really be able to tell it's Breaking Bad music unless you really know the show and you really know the soundtrack. There was so much music in Breaking Bad. Music was really an intricate part of the show and what the show means, so I was more than happy to be able to use some of it."
OK!: What's your favorite thing you're incorporating?
Mitte: "There might be a few hazmat suits and rock candy."
Editor's Note: We can confirm there was indeed blue rock candy thrown into the crowd.
OK!: Speaking of Breaking Bad, have you been watching Better Call Saul?
Mitte: "I love it! I think they did an amazing job capturing Breaking Bad a bit. It's a very different show and a different feel and I think they've brought it together very nicely."
Article continues below advertisement
OK!: Back to you! You said you're auditioning a lot. So what's next for you? What kind of acting role would you like next?
Mitte: "I just want to work I like to play characters! I have a couple of different roles now I'm auditing for now, one is a horror and it's pretty chill. Another is a really interesting story that I'm still figuring out. I definitely want to try more difficult stuff, but we'll see! I just keep auditioning, that's all you can hope for right?"
RJ Mitte will be on the road for the rest of the month in the following cities for his Breaking Beats tour:
April 25th – Las Vegas – Chateau
April 26th – HiFi – Scottsdale, AZ
May 8th – Northern FanCon afterparty – Prince George, Canada