NEWS
On the Road With Ewan McGregor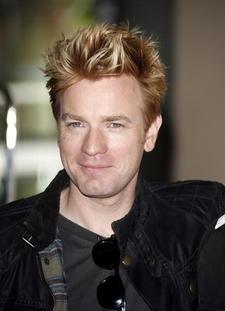 Actor Ewan McGregor has revealed how much it touched him that his wife Eve learned to ride a motorcycle for his FOX Reality Channel show, Long Way Down.
The Star Wars star went on most of the motorcycle journey from the north of his native Scotland to the southern tip of Africa with his best friend, Charley Boorman, but he was stunned when his wife wanted to come along for the ride.
Ewan recalled: "She said to me when we were doing the preparation…'I want to come, and I want to ride my own bike.' And I said, 'But Eve, you don't ride a bike.' And she said, 'Well, I'm going to learn.' And I was absolutely thrilled about it. I just thought it was the most exciting thing."
Article continues below advertisement
But the adventurous star admitted he had second thoughts. "The next day… I suddenly thought 'What's Charley going to think? What are the boys going to think?' and I worried about the danger of it," he explained. "I knew that the roads would be difficult….and the last thing you want to do is hurt somebody to do this kind of pleasure trip."
Eve persevered, however, and made Ewan proud. "She did learn to ride a bike, and she came for almost two weeks. And she rode 1500 miles in about seven days…we rode down Lake Malawi and then we rode across the whole of Zambia. And then we said goodbye to each other at Victoria Falls and then she flew back home.
"I was so proud of her for having got to the point where she rode really, really well and it was just lovely to be sharing this. I've been married to my wife for almost 13 years, and she's never expressed any interest to ride a motorcycle and there I was riding along behind her with Africa around us. It was beautiful."
By Carole Glines