NEWS
The Road's a Lonely Place For Gavin DeGraw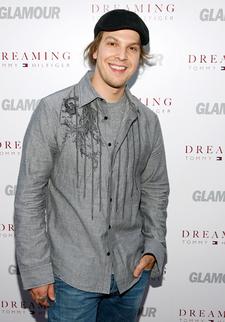 A rock star's life can be a lonesome one — just ask Gavin DeGraw.
The "I Don't Want To Be" singer told OK! recently that he'd love to be in a steady relationship.
But he says his whirlwind lifestyle of non-stop touring is a major turn-off for girls!
We talked romance with Gavin last night when he stumbled upon New York premiere of Glamour magazine's Reel Docs movie, which is supported by Tommy Hilfiger, on his way to play a show ("I saw the Hilfiger logo and came over to say 'hi' —I love that whole family!").
Article continues below advertisement
"Oh God — it's at a standstill!," he said of his love life.
"It's so tough to make that stuff work while you're traveling.
"I think that's an attraction for girls at first, but then it's ultimately a turn-off."
And while he says he is the kind of guy who likes to be in a long-term relationship, it's not always that simple.
"I'd prefer that — but I'm an idealist living in a practical world!"