NEWS
Rob Thomas Grateful For Nighttime Comfort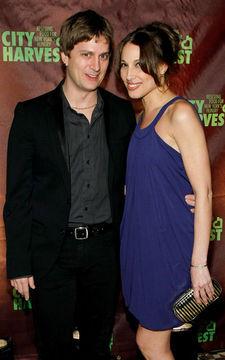 Rob Thomas is grateful for the love and security he feels with wife Marisol, whom he wed in 1999.
The three-time Grammy winner wasn't always so fortunate.
"I spent a few years when I was a teenager hitchhiking with my keyboard through the Southeast," the Matchbox Twenty frontman, 37, tells me. "I remember I once actually ended up living in a hotel room full of girls. I lived with this hotel room full of girls during spring break, and they let me stay in their hotel room, if at night, I would play them music. They bought me drinks and they would take care of me that whole week. I had my little keyboard that I used to travel around with."
Article continues below advertisement
Marisol, 38, says, "Then they left you there. They did. They abandoned him there. It broke my heart. It made me so sad."
Rob says, "Yeah, they left me there."
Fortunately, he hit the big time in 1996 with the song Push, and it's been smooth sailing ever since with a string of hits including Real World, 3am, Back 2 Good, Long Day, Bent, If You're Gone, Mad Season, Unwell, Bright Lights … and the list goes on.
Nowadays he has his wife of ten years to rely on at night – which is especially important when nightmares unfold at 3am.
"I usually talk in my sleep so I end up waking you up, and you talk me out of it," Marisol says to Rob of their bad dream comfort routine.
Rob tells Marisol, "I kick you out of the bed if I'm having a nightmare."
"Yeah, he kicks me out of the bed by mistake," Marisol laughs knowingly.
Despite their middle-of-the-night antics, the couple finds comfort in each other.
"I think just us being around each other is the idea," he says.