NEWS
Robert Downey Jr. to Play Hugh Hefner?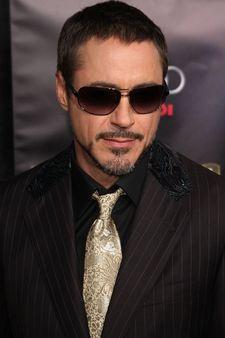 With audiences and critics hailing his performance as the alcoholic and perpetual ladies man, Tony Stark, in the blockbuster hit Iron Man, it seems safe to say that Robert Downey Jr. has officially has become a bonified action hero.
Now a real-life Playboy is hoping to give the actor is next film role.
The Chicago Sun-Times is reporting that Hugh Hefner wants Downey to play him in a new big-screen biopic titled Playboy.
Article continues below advertisement
Hef reportedly took a liking to the actor after seeing Iron Man, admiring his humor and skill in showing his vulnerability.
The film would be shot mostly in Chicago, where Hefner's Playboy Magazine got its start. Hefner has since moved to L.A.'s Holmby Hills. Production could begin as early as next summer, depending on Downey's Iron Man 2 shooting schedule and the finalization of Hefner's script.
A rep for the actor said Downey is interested in Hef's project but is unlikely to commit to it until a script is done and a director is named.
Famed filmmaker Brian Grazer is among the film's producers.