NEWS
Robert Pattinson to Grace Cover of GQ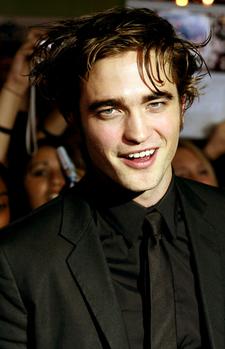 In news that is sure to speed up the pitter patter of Twilight-loving hearts everywhere, Robert Pattinson is set to grace the cover of the April issue of GQ as part of their "What's Hot in 2009" section, reports Celebuzz.
While a Conde Nast rep says they do "not confirm or comment about upcoming issues before they have been completed or closed," a source tells the site that it will "for sure" happen in April.
Article continues below advertisement
Fans will surely be in need of a good dose of R-Patts: the star has been keeping it low key lately, after the maelstrom of publicity surrounding the release of Twilight in November. He's even chopped those precious long locks and has been sporting a much shorter hairdo while keeping mainly out of sight across the pond in England.