NEWS
Robert Pattinson: "I Really Miss Music"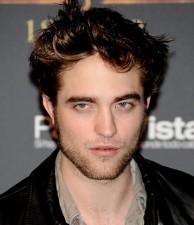 Although he's definitely not complaining about being one of the most adored men on the planet right now, Robert Pattinson shared the downside of being in the Twilight films, dishing exclusively to OK!'s sister mag in London.
While in London promoting New Moon, the vampire hottie tells OK! UK that being in Twilight has ruined his hopes of having a music career.
"I really miss it music. I'm afraid of being overshadowed by Twilight a bit," he explained. "That's why I haven't done any gigs or released anything for ages.
Article continues below advertisement
"I think it makes you set your standards higher because you need to overshadow this massive thing," Rob added. "It's tough."
Rob misses out on other things a 23-year-old is accustomed to enjoying beyond his music.
CLICK HERE FOR ALL OF OK!'S NEW MOON PICS AND STORIES!
"I miss driving. I never had a car in London so I got one when I went to LA. But I've only had three months of driving (on my own) before I got started being followed by 10 cars at once," he said. "Now I'm too scared to drive."