NEWS
Robert Pattinson: I'm a Really Bad Kisser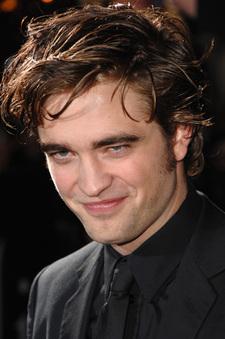 As Twilight mania is nearing a fever pitch, its male stars Robert Pattinson and Jason Rathbone have become red-hot sensations among the female population, and now the handsome twosome are opening up in a new interview in Seventeen.
Robert plays Edward, the perfect boyfriend/vampire who falls in love with a mortal. But with an onscreen relationship comes a few awkward moments!
"It's terrifying," he dishes about filming intimate scenes with co-star Kristen Stewart. "Especially when you kiss and you've got to do it at a weird angle or something. But I'm skirting the answer because I'm a really bad kisser. That's why I don't want to go into details! I hadn't kissed anyone for a while before the movie, so I'd kind of forgotten how!"
Article continues below advertisement
So how did the guys blow off steam after a grueling day of kissing co-stars on set and playing blood-sucking vampires?
"Rob and I both played a lot of music," reveals Jason, who plays Jasper Cullen. "I'm in a band, and Rob's also a musician, a singer-songwriter. We went to an open-mic night a couple times that was right next door to the hotel. The first time, we just got up onstage and jammed with Twilight costars Nikki Reed and Kristen Stewart. It was fun!"