NEWS
Robert Pattinson Loses Jeff Buckley Role to Reeve Carney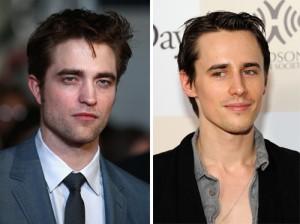 Poor Robert Pattinson just can't catch a break — or at least the one he really wants. The second upcoming Jeff Buckley movie role went to Reeve Carney instead of Rob!
OK! NEWS: PENN BADGLEY TELLS SKEPTICS HE'S "THROWING" HIMSELF "200 PERCENT" INTO JEFF BUCKLEY ROLE
Who is Reeve?
The actor has recently made a name for himself on Broadway playing Spider-Man in Spider-Man: Turn off the Dark.
Rob very openly "expressed interest" in playing Jeff in the two films in the process of being made, but Penn Badgley won the role of the first film.
Article continues below advertisement
Michelle Sy and Orian Williams, the producers of the untitled Buckley film, previously told E! News, "Rob has expressed interest in the project and we did meet with him. There are some actors who make sense, but it's easier to believe when it's more of an unknown. We're exploring all options, everyone from big name actors to newcomers to musicians."
And it looks like their exploring lead them to land on Reeve.
OK! NEWS: ROBERT PATTINSON HAS "EXPRESSED INTEREST" IN SECOND UPCOMING JEFF BUCKLEY FILM
Jeff's mother, Mary Guibert, is happy with the decision.
"We are over the moon that Reeve has agreed to take on this challenging role," she told E! News. "He's been getting ready for this all his life. It certainly doesn't hurt that he looks so much like Jeff."
Jake Scott, the film's director, is also pleased about the decision saying, "We are excited to have found in Reeve the perfect combination of musical prodigy, impish charm, innate intelligence and sensitivity to play Jeff."
Jake directed Rob's girlfriend, Kristen Stewart, in Welcome to the Riley's, but it looks like that wasn't enough of an "in" to get him in this film.
Are you disappointed by the casting decision?