NEWS
Robert Pattinson: Not on a Boat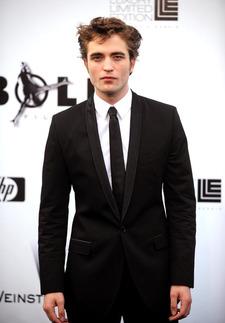 While Ashley Greene and Kellan Lutz will be on a cruise with Twilight fans from Seattle to Alaska in August, Robert Pattinson probably won't be shouting "I'm on a boat!" anytime soon.
Ashley says R-Pattz, who's currently in NYC filming Remember Me, has a packed schedule, one that doesn't allow for cruising the high seas.
"I think he's entirely too busy," Alice Cullen tells EOnline.com. "He's working on, like, eight movies."
Article continues below advertisement
The week-long trip includes autograph and photo sessions with Ashley and Kellan, who plays Emmet Cullen, along with a Q&A panel discussion.
So is Ashley nervous being at sea surrounded by a boatload of Twi-hards?
"I don't know how it will turn out, because we'll be on a boat, so that could be interesting," she says. "Luckily, my dad will be there, so he can be my bodyguard."