NEWS
Robert Pattinson Is Not Playing 'The Hunger Games'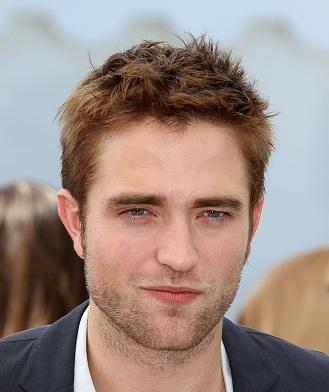 Did you fall for the rumor that Robert Pattinson was being tapped to play Finnick in The Hunger Games' sequel, Catching Fire? Don't feel bad, so did he!
OK! NEWS: ROBERT PATTINSON SAID "NO" TO NUDITY FOR 'COSMOPOLIS' ROLE
"I woke up this morning and saw all these things about me being cast in The Hunger Games," Robert told USA Today. "I was kind of curious for a second. So I called my agent."
"My agent was like, no one's going to offer you that part," Rob said, laughing. "I was like, thanks for the reassurance."
Article continues below advertisement
OK! ROBERT PATTINSON IS FOXY AT THE PHOTOCALL FOR 'COSMOPOLIS' IN CANNES
Sounds like the Twilight mega-star is taking the loss (can you really even call it that?) just fine, and that's probably thanks to the positive critical reception his newest film, Cosmopolis, enjoyed at the Cannes Film Festival. We suspect that girlfriend Kristen Stewart's unwavering support also has something to do with his good-natured response to the news.
If not Robert, who would you like to see as Finnick?