NEWS
Robert Pattinson Plays Piano In New Orleans' French Quarter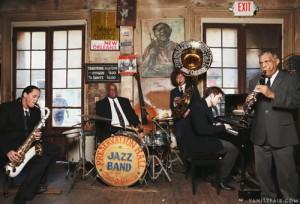 Article continues below advertisement
The musicians thought Rob would just be pretending to play the piano for the photo shoot, but instead he played along with them.
After they finished, Jaffe recalls Rob telling him, 'That's the first time I've played with a group of guys like that."
And Rob was then rewarded with some of Jaffe's homemade red beans and rice.
Now if only Vanity Fair would release some video of Rob playing!