NEWS
Robert Pattinson to Present at Oscars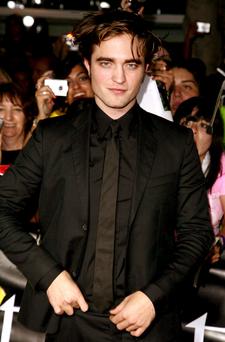 Bestill your beating hearts, Twilight fans – Robert Pattinson, aka Edward Cullen, will be onstage at this year's Oscars, Celebuzz reports. However, the vampire hottie won't be taking home any awards, but will instead be one of the Academy's presenters during the ceremony.
CLICK HERE for OK!'s Robert Pattinson gallery!
Sources tell the site that the object of so much breathless affection will be flying in to L.A. from his native London on Thursday.
Article continues below advertisement
It hasn't been confirmed whether or not co-star Kristen Stewart will be joining RPattz onstage, but the mere presence of the faux-fanged one will surely cause a huge stir, even among Hollywood's heavyhitters.