NEWS
Robert Pattinson & Reese Witherspoon Bruised Up in "Water for Elephants"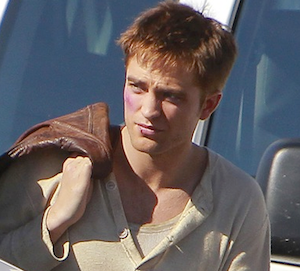 Twilight star Robert Pattinson and beauty Reese Witherspoon geared up for a couple of re-shoots for the movie Water for Elephants on Saturday in L.A.
Although she looked stunning as usual, Reese had a few bruises applied onto her face for a scene in the flick, as well as Rob.
Water for Elephants, a film based on the circus, also stars Christoph Waltz.
Article continues below advertisement