NEWS
Robert Pattinson to Star in 'The Hunger Games' Sequel 'Catching Fire'?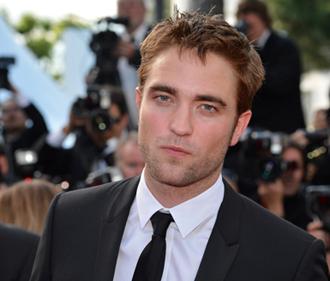 Another day, another franchise.
OK! NEWS: ROBERT PATTINSON GETS EDGY IN COSMOPOLIS TRAILER
Just when Robert Pattinson was about to break free of his four-year long run as Edward Cullen in The Twilight Saga, it's now rumored that the British actor will try on another fantasy character for size — Finnick Odair, from The Hunger Games' sequel Catching Fire.
Does RPattz have it in him to do another book series flick? Hasn't he been through enough?
Article continues below advertisement
If the rumors are true, Robert may find himself as busy as his girlfriend Kristen Stewart in the coming months. After all, we hear he's on the short list for erotic novel franchise Fifty Shades of Grey, too.
Which would you rather see him in?