NEWS
Robert Pattinson: Twilight Mania Amusing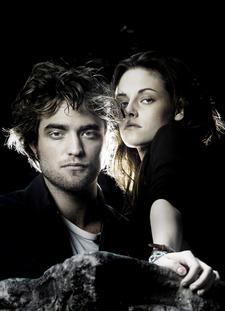 One might think that being greeted by legions of shrieking, screaming, fainting fans might get a little scary, but Robert Pattinson, star of vampire love story Twilight, seems to be taking it all in stride.
"It's just amusing now," he told Meredith Vieira on the Today show this morning of playing Edward Cullen. "People just project their idea of the character onto me, and assume I'm the same, when I'm just really not. It makes my life very easy."
Article continues below advertisement
And while the thousands of fans going absolutely nuts might disagree, Robert's co-star Kristen Stewart says it is his imperfectness that made him exactly right to play the "ideal man."
"Tthe whole point of the character is that he's really small inside, and all of that strongness is on the surface," she says. "He came into the audition looking terrified and like he shouldn't be there and it was like, 'Perfect, you're the guy.' "
Check out the rest of the interview below:
<iframe height="339" width="425" src="http://www.msnbc.msn.com/id/22425001/vp/27819555#27819555" frameborder="0" scrolling="no"></iframe>