NEWS
Robert Pattinson's Rep Denies Solo Album Reports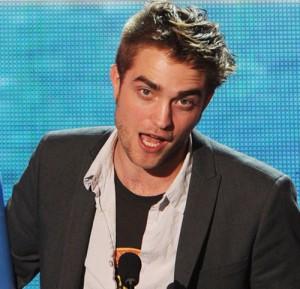 While we can't wait for Robert Pattinson to fully embark on his music career, reports that the Twilight heartthrob is recording a solo album are not true.
A recent report claimed the 25-year-old actor was gearing up to record some songs before he had to begin promoting The Twilight Saga: Breaking Dawn — Part 1.
But his rep has denied the rumors.
Article continues below advertisement
"The report is untrue. He is not working on an album right now," Rob's rep told MTV News.
Rob does have credits for the title tracks "Never Think" and "Let Me Sign" for the original Twilight soundtrack, but it still remains unclear whether he will be featured on the Breaking Dawn soundtrack.
Breaking Dawn director Bill Condon told MTV at Comic-Con that cast members might be lending their musical prowess to the film.
"We're just figuring out the soundtrack now," he shared. "We have a lot of songs. We have like 15, I think."
Lets pray Rob's on it Twi-hards!