NEWS
Robin Roberts Leaves 'Good Morning America' One Day Early For Medical Treatment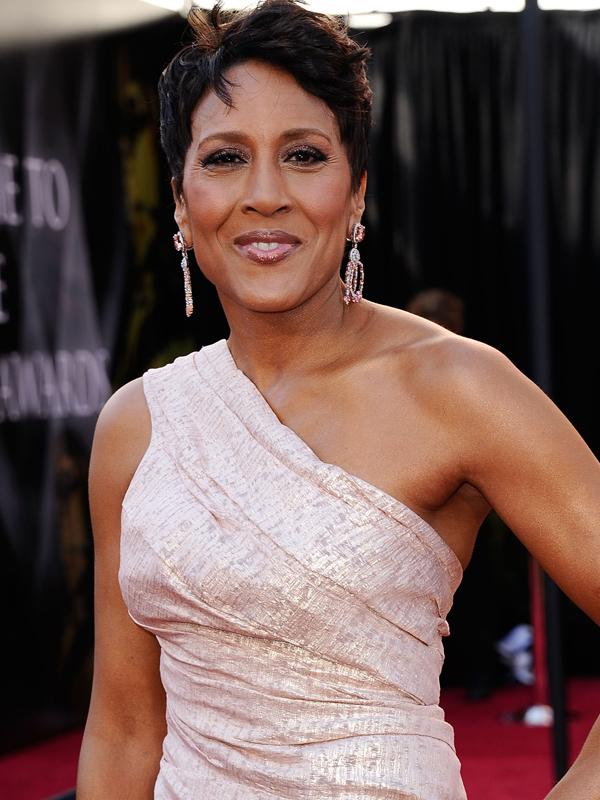 Article continues below advertisement
Robin's doctor swung by the set to inform viewers of what she has in store after the surgery. While he confirmed Robin is "younger and fitter" than most ailing from the disease, he placed her immune system recovery at anywhere from 30 to 100 days, but cautioned against making a definitive return date.
Regardless, Robin's spirits were high amongst throngs of fans and GMA co-hosts who welled up and offered condolences, even in the form of a handmade scrapbook.
"I'm very blessed," she said. "Forty percent of Americans can't even take a sick day, and here I know that I'm going to have a job when I come back. My doctors tell me I'm going to beat this — and I know it's true."
Several fill-in hosts have been tapped to keep her seat warm while she recovers.
OK! GALLERY: KRIS HUMPHRIES DODGES DIVORCE QUESTIONS ON GMA IN NYC
Diane Sawyer, Barbara Walters, Katie Couric, Kelly Ripa, and Oprah will all make appearances on the ABC morning show.