NEWS
Rocco DiSpirito Offers Summer Cookout Tips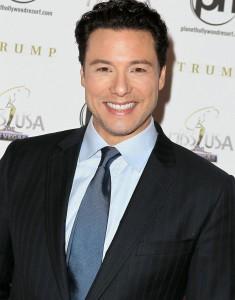 Now that Fourth of July weekend is here, it's time to break out the picnic table and fire up the grill. Celebrity chef Rocco DiSpirito gives his tips for summer barbecues.
"Have as many cookouts as possible," he tells me. "Don't be nervous – don't be anxious, just throw stuff together. It doesn't matter what you serve – the whole point is to get people together. On my show, that's what I say to the chef – it's about getting together, having fun. Don't sweat the details – don't worry about the china, glass, silver. It's all nonsense."
Article continues below advertisement
What's one element that can make every barbecue better?
"You should have a watermelon at a cookout," he says. "Watermelon is always a good dessert, because everyone loves it. It's sweet, delicious, good for you. It's got nutrients that are beneficial to us. It's cheap, readily available, you cut it open, serve it – it's the easiest thing to serve in the summer."
When his mind isn't on the grill, it's on other leisure activities like watching wildlife in the Hamptons.
"Believe it or not, my favorite thing to do in the Hamptons is to watch birds," he confesses. "Yep. I'm a bird watcher. I put bird food out in my garden, and I watch all the birds come. They're beautiful. Goldfinch – I'm especially fond of goldfinch. They have these special niger seed feeders that they come to; they won't come to any other feeder, and I watch them all day long. There were eleven male goldfinch on my feeder the other day. It was a very exciting day for me."
He yuks, "You don't believe any of this, do you? You think I'm making it up, but I'm not."
Catch Rocco's Dinner Party, which airs Wednesdays at 10/9c on Bravo.