NEWS
Rock the Cradle Kids Revealed!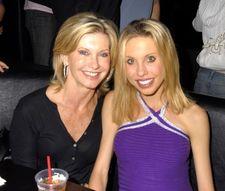 Talk about nepotism working in your favor! MTV has officially announced the celebrity spawn selected to star in its newest reality vehicle Rock the Cradle. In this reality singing competition, the nine contestants will practice and then compete in a musical challenge each week in front of a panel of judges. Viewers will get their chance to vote for who stays and who goes home. "While their famous parents will be heavily involved in mentoring their children's performances, there's no word yet on whether we'll see these rock icons up on stage performing themselves," a source tells OK!.
Article continues below advertisement
Here's the official list of celeb kid competitors:
Landon Brown, son of Bobby Brown
A'keiba Burrell-Hammer, daughter of MC Hammer
Lara Johnston, daughter of Tom Johnston of The Doobie Brothers
Chloe Rose Lattanzi, daughter of Olivia Newton John
Crosby Loggins, son of Kenny Loggins
Jesse Money, daughter of Eddie Money
Jesse Blaze Snider, son of Dee Snider
Lil Al B Sure, son of Al B Sure
Lucy Walsh, daughter of Joe Walsh of The Eagles
Rock the Cradle premieres April 3 at 10 p.m. on MTV.