NEWS
A-Rod Dealing with "Challenging Times"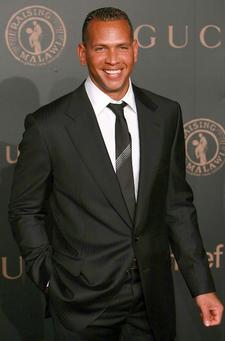 With rumors of an "" with Madonna and the demise of his marriage, the past two weeks have been rough for Alex Rodriguez, but he is determined to "get through them" and is looking to home fans for support.
"New York's been great. Times are a bit difficult, they are challenging times, but I'll get through them," the baseball star tells The Insider at his All-Star bash. "The support of the New York fans have been incredible."
Article continues below advertisement
Although he's been splashed all over the front pages of various New York papers, A-Rod claims he has read "zero" of the stories, choosing instead to keep his eye on the ball.
"I've learned to put whatever issues are on the front the page in one small box over here, (gesturing an imaginary container)," he says. "And baseball has been a great vehicle for me to keep my mind on what I love to do most, to play baseball."
Everything else is merely a "distraction" to the 32-year-old's career.
"Everyone goes through personal issues," he says. "Mine are on the front page of the papers. I'm fine with it. You have to deal with that, challenging times."
For more on A-Rod, tune in to The Insider tonight.