NEWS
Rolling Stones' Ron Wood Arrested on Suspicion of Assault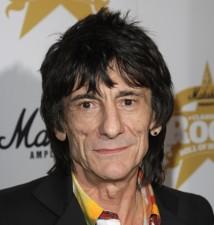 Ronnie Wood of the Rolling Stones was arrested in southern England for possible assault on Wednesday, and was released on bail today, the Associated Press reports. Police in Surrey say the man, ostensibly Ronnie, was taken into custody in connection with a domestic incident.
The Rolling Stones guitarist will face further inquiries in January.
"I can confirm that there was an incident last night and that Ronnie Wood was arrested," said David Rigg, Ronnie's spokesman. "He has since been released on police bail."
Article continues below advertisement
Currently Ronnie is dating Ekaterina Ivanova, after divorcing his wife of 24 years, Jo Wood, last month, on the grounds of adultery.