NEWS
Roman Polanski Will Fight Extradition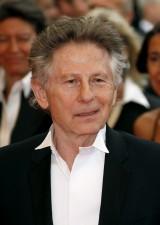 Rosemary's Baby director Roman Polanski will fight plans to extradite him from Europe to the United States over sex offences dating back to 1977.
Roman — who won a best director Oscar for The Pianist, starring Adrien Brody, in 2003— was arrested on Saturday, Sept. 26 in Zurich, Switzerland, where he had traveled to accept a lifetime achievement award.
The Polish-born director, 76, fled America in 1978 after pleading guilty to having sex with a 13-year-old. The controversial director has never returned to the U.S, remaining in Paris, France.
Article continues below advertisement
"We will be demanding that he be freed. Then we will fight the extradition," a lawyer for the filmmaker, Herve Temine, told France's Le Figaro newspaper.
"Humanly, it seems to me unbearable that more than 30 years after the incident a man of 76 who obviously poses no danger to society and whose artistic and personal reputation are clearly established, should spend a single day in prison."
The woman at the centre of the case, Samantha Geimer, who is now 45, has previously asked for the charges to be dropped.