NEWS
Romany Malco: "Getting Justin Out of the Speedo Was Hard!"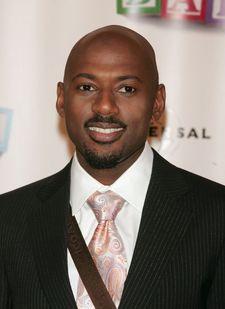 The Love Guru's Romany Malco is dishing the goods on his co-star Justin Timberlake. The singer, who famously dons a Speedo in the film, recently said he enjoyed putting his tiny swimsuit on, a sentiment Malco is happy to confirm.
"I think getting Justin out of the Speedo was hard," Malco told OK!. "I think he liked that feeling."
Malco, who starred in the first three seasons of the Showtime hit series Weeds, says he was pleased with Monday's rating-topping season 4 premiere.
Article continues below advertisement
"Mary-Louise Parker is ridiculously entertaining," he says. "With the cameras rolling or off, if all else fails they can make it into a reality show, and I guarantee higher ratings."