NEWS
Romeo Proposes to Demi Lovato on Camera: "She Needs a Strong, Solid Man"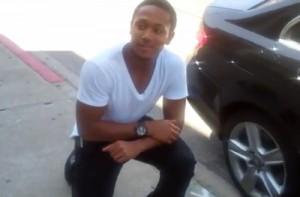 Romeo got down on one knee on the side of the rode and proposed to Demi Lovato — via the paparazzi's cameras!
OK! NEWS: WATCH ROMEO'S JOURNEY ON DANCING WITH THE STARS!
RumorFix recently caught up with Romeo, and the rapper/actor/Dancing With the Stars alum took the on-camera opportunity to reach out to the woman he wants to marry.
"Next time y'all see Demi Lovato, tell her Romeo said, 'Hi,' " the 22-year-old said.
Article continues below advertisement
"Demi Lovato, if you see this, this is me proposing to you right now," Romeo said to the camera. "I don't got the ring, but that's nothing. You know, I listen to Beyoncé's song, when she said 'put a ring on it,' so I got you!"
And Romeo already has the wedding all planned out!
"So, Demi, if you're ready, we'll have the craziest wedding—and that's all I've got to say, a $50 million wedding," he said. "If I get the right chick, it's worth it, right?"
OK! NEWS: WATCH DEMI LOVATO PERFORM "SKYSCRAPER" ON AMERICA'S GOT TALENT
Why Demi?
"I met Demi Lovato probably, like, three years ago, before she was who she was," he explained. "She had a nice smile."
And Romeo knows he's the right man for her.
"First off, once you go black, you don't go back," Rome said with a laugh. "We got a few toys at the house. We'll have the best wedding. I'll keep her out of trouble... That's all that matters. She needs a strong, solid man."
Watch Romeo's video proposal over at RumorFix! Demi hasn't replied back to Romeo yet, but we'll keep you updated.
Was it better than Jim Carrey's video message to Emma Stone?