NEWS
Rose McGowan Concerned About Aging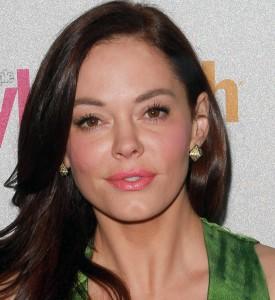 Rose McGowan is doing her best to look as young as she can for as long as possible.
The actress, 37, shares her beauty do's and don'ts - and one the facet of her life that grows more precious with time.
When it comes to her beauty do's, Rose rattles off a few top tips as her boyfriend Rob Adams stands in the background.
"Always use moisturizer, and always wash your face," she tells me at A Fool's Fete Spring Dance hosted by New Yorkers for Children to benefit youth in foster care held Tuesday at Mandarin Oriental in NYC.
Article continues below advertisement
What's her beauty don't?
"Don't smoke," she tells me. "You'll look like an old hag if you smoke!"
One "old thing" she holds onto is her Scream buddies.
"Of course I'll go see Scream 4," she says. "I'm excited about seeing the old gang. I see Neve Campbell from time to time, I see Courteney Cox from time to time, and I see David Arquette more than anybody."