NEWS
Rose McGowan: 'Harvey Weinstein Would Prefer It If I Was Dead'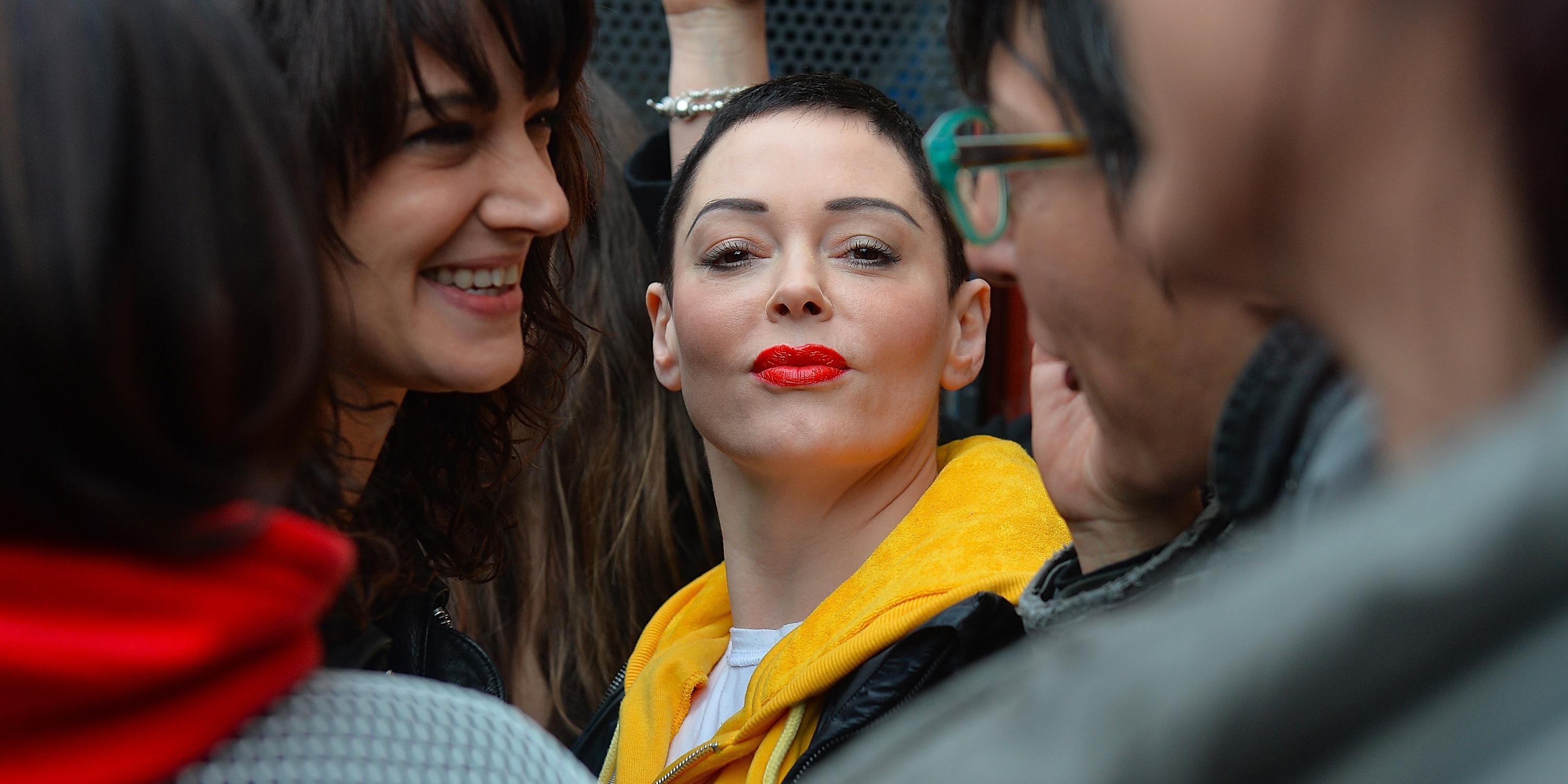 Rose McGowan will not be silenced.
In a new tell-all interview with Britain's Sunday People, the former Charmed star, 44, claimed that her accused rapist, Harvey Weinstein, wishes she was dead.
"I'm sure he would prefer it if I were dead. He's a sociopath," she said. "I am not afraid – but I should be."
The actress, who is among more than 50 women who have accused Harvey of sexual misconduct, told the publication that since she went public with her allegations last year she has been followed, intimidated and even believes her computer may have been hacked in an attempt to find information to counter her claims against the Hollywood producer; proving that Harvey is not the only one to fear.
Article continues below advertisement
"The people I find worse than him are his lawyers. The way they are acting has been disgusting," she said. "The people around him, that have supported him in his attempt to dominate and abuse women, are monsters, just as much as he is. There is no rehabilitation for that type of soul. They just need to fall off the planet. He doesn't believe he has done anything wrong."
Last year, Rose was one of the many women named in the New York Times expose, which detailed more than three decades of Harvey's alleged sexual assault.
Rose claims the once renowned Hollywood producer raped her in his hotel room in Park City, Utah, in 1997.
Though Harvey vehemently denied all sexual misconduct allegations, saying each sexual encounter was consensual, he was fired from his own company in 2017.
The allegations, however, led to what has now been named the Times Up movement, a movement against sexual harassment founded in response to the "Weinstein effect."
"Things are changing," Rose said. "But there's still so much to do. It's about ­changing people's lives." She added, "I saw this flower all bent growing through sidewalk cracks and I thought, 'That's what we all are. We are bent but not broken.' Now I want to get to the light."
What do you think about Rose's latest interview? Sound off in the comments!