NEWS
A Rosie Future for Danny Noriega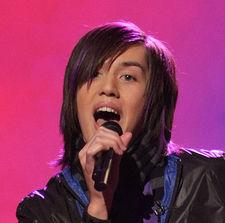 It may not be the superstardom and untold riches that Danny Noriega had hoped for after Idol, but at the very least he has got a free cruise out of the deal — courtesy of Rosie O'Donnell.
On her video blog the 11-time Emmy winner told Danny, 18, that she wants him to come on one of the gay-friendly cruises that she runs with her partner, Kelli Carpenter, and sing the version of "Tainted Love" that got him booted from the show. Rosie, 45, even offered him the unmissable oppurtunity to sing onstage with her and Cyndi Lauper, one of the acts playing on the trip.
Article continues below advertisement
In the clip, posted on her Rosie.com site, she said: "Danny Noriega, you are a bold, brave, beautiful young man and I admire you. Danny, if you're watching, a week from tomorrow there is an R Family Vacation cruise leaving from San Diego going to Mexico. So Danny Noriega, you've got a free cruise. You and one friend. Call R Family Vacation now."