NEWS
Rosie O'Donnell Ready to Adopt Again?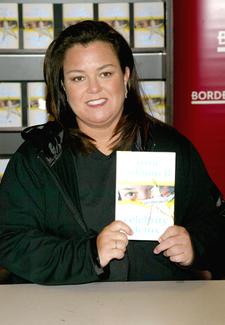 Rosie O'Donnell has made no secret of her love of family. Happily wed to her partner Kelli, the couple have four children (three of them adopted and a daughter whom Kelli gave birth to via a sperm donor).
So would Rosie ever want to adopt again?
"I would love to but Kelli told me I would be a single mom of five!" O'Donnell tells Extra. And speaking of single moms, Rosie has some very clear thoughts on Octomom Nadya Suleman. "I think she's a troubled person with a mental health issue," says Rosie. "I hope the state does what is in the best interest of those kids."
Article continues below advertisement
Suffice to say, when it comes to making history, it's been a big year for the country . When asked about Sean Penn's Oscar win for portraying Harvey Milk, O'Donnell says, "Brilliant! I don't think there's a more admirable man in the profession, not only for his skill as an actor but for his courage as an activist."
The comedian, who is co-writer and c0-executive producer of Lifetime's new movie, America--Rosie O'Donnell!, also has some positive words for President Barack Obama, rating his performance so far as "beyond an A-plus. Absolutely inspiring. He restored America to the beacon of hope it once was."