NEWS
Rosie O'Donnell Won't Do 'Idol,' Would Do 'X-Factor'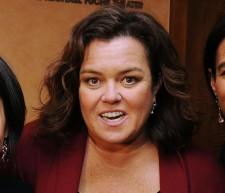 With the recent announcement that Simon Cowell would be leaving his well-worn seat at the American Idol judges' table to bring his UK hit The X-Factor to the U.S., there's been plenty of discussion about who should fill his chair. And while show creator Simon Fuller claims big names are knocking down his door for the gig, Rosie O'Donnell says she isn't even interested in the job.
"I don't think so. Ellen is there, and I think she'll do a great job," Rosie explains, referring to Ellen DeGeneres, who recently joined Idol after the departure of Paula Abdul. "We'd probably be too similar. She's gonna be nice; I would be nice. She would say 'Oh my God, you're great,' then there would be two mean people and then there'd be me going 'Oh my God, you're great.'"
Article continues below advertisement
While Rosie, whose outspoken nature got her into more than a few verbal jousting sessions during her time on The View, admits she can be a tough judge of character, she confesses, "I would never be brutally honest to a kid who's trying. I would be horrible at that."
So there's no way she'd take the job? "No," she told OK! at a screening of her HBO documentary, A Family is a Family is a Family, "But I would do The X Factor."
Rosie may have difficulty being harsh when it comes to kids, but she has no problem when it comes to the Conan O'Brien/Jay Leno late-night controversy over at NBC.
"I'm glad I'm not in late night because it seems like they throw everybody to the wolves, including their own," she explained. "It was really a crappy move on Leno's part. I think classless, and kind of career-defining, if you ask me."
Rosie likened Jay's power play to get his old 11:35pm slot back after the failure of his prime-time show to Olympic figure skater Tonya Harding, whose husband conspired to knock competitor Nancy Kerrigan out by hiring someone to smash her in the leg.
MORE ON:
Red Carpet Confidential
Article continues below advertisement
"Jay knew for five years that it was time to make another plan, and instead... he tried to take it back," said Rosie. "At least Harding took a pipe and did it. He didn't do it and go 'I don't know who hit her' but hey, it was you. You're the one who hit her. Right in the knee. Conan didn't have the ratings — possibly because you were his lead-in. Possibly, Jay."
"Jay had five years to get another job," she continued. "Meanwhile, Conan moved his family across the country and his entire staff to get a shot at what he had worked 17 years for, only to have it taken away by the bully on the playground who doesn't want to let go of his show."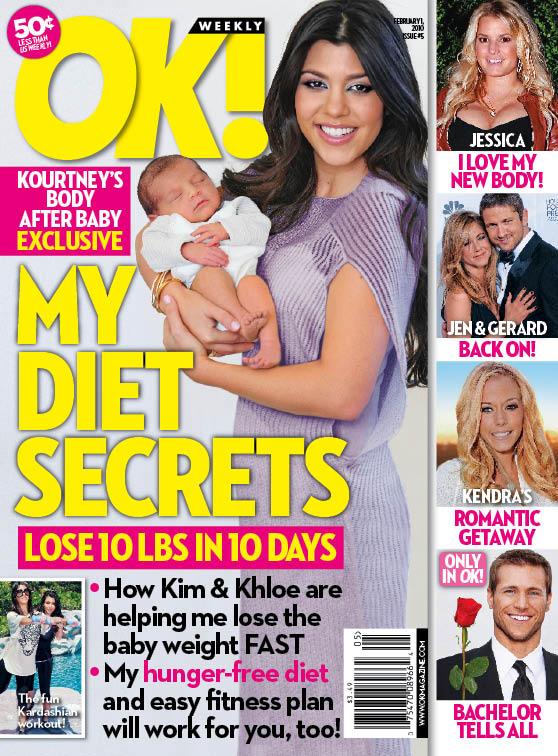 EXCLUSIVELY IN THE NEW ISSUE OF OK!, NEW MOM KOURTNEY KARDASHIAN REVEALS ALL THE DETAILS ON HOW SHE'S SLIMMING DOWN WITH HER HUNGER-FREE DIET AND EXERCISE PLAN!
•ALSO IN OK! THIS WEEK:
Jennifer Aniston: OK! reveals what's really going on with Gerard Butler.
Jessica Simpson: The singer is embracing her curves and revealing that she loves her body!
Haiti: From Wyclef Jean to Angelina Jolie to Lady Gaga, find out how all the stars are doing what they can to help.