NEWS
Round 2 of OK'S Steamy 16: The Hottest Hunks Tourney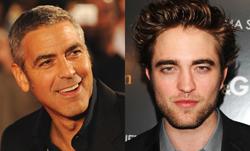 After Will Smith proved that Twi-hards do not control the world by besting Taylor Lautner yesterday, OK!'s Hottest Hunks Tourney begins the final Elite 8 matchup: Robert Pattinson vs. George Clooney.
The battle will determine the last of our Final Four. Twi-hards: This is your chance to ensure you have a representative as the tourney nears its thrilling climax!
Vote early (and often!) for your favorite Hollywood Hunk!
Article continues below advertisement