NEWS
Royal Wedding Countdown: Guests to Look Out For!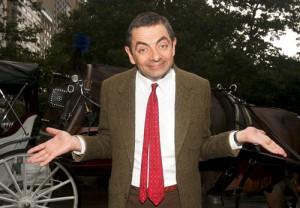 Almost 2,000 wedding guests will file into Westminster Abbey on April 29, and some will be more recognizable than others. Government ministers will rub shoulders with British charity workers, while European royals mix with friends and family of the bride. You'd be forgiven for drawing a blank on the faces of many of the guests, but there are a few bold-face names worth looking out for.
Article continues below advertisement
To help you out on the big day, here's OK!'s rundown of the royal wedding's most recognizable guests – and why they're worth looking out for!
THE QUEEN AND PRINCE PHILIP
Her Majesty Queen Elizabeth II of the United Kingdom of Great Britain and Northern Ireland (try saying that fast – not easy) will be the last person to arrive at the Abbey, along with Prince Philip before Kate walks down the aisle, she should be easy to spot.
LOOK OUT FOR: Keep an eye on the queen during the ceremony. At Charles and Diana's wedding, the usually stoic monarch couldn't resist stifling a giggle when the choir conductor knocked a lampshade over.
PRINCE HARRY AND CHELSY DAVY
He's the hottest catch at the wedding now that Wills is walking down the aisle, but rumor has it he's been quietly seeing his on-off girlfriend, Chelsy Davy, for the past few months, despite her desire to stay in Africa, where she grew up.
Article continues below advertisement
LOOK OUT FOR: As William's best man, Harry will be front and center in his officer's uniform (nice!), but keep an eye out for Chelsy's position in the church. If she's near the front, it looks like her and Harry are more definitely back on!
THE DUKE AND DUCHESS OF CORNWALL
That's Charles and Camilla to most of us and they'll most certainly be up front and center in Westminster Abbey. In fact, William's dad tells OK! he's "nervous" about the wedding's complex logistics, because it's his job to ensure everything runs smoothly.
LOOK OUT FOR: Prince Charles' left eye. Earlier this week, he was spotted with a burst blood vessel in his left eye that'll need some serious retouching in the family photos. Will it clear up in time?
OK!'S ROYAL WEDDING COUNTDOWN: WILL KATE MIDDLETON DANCE DOWN THE AISLE?
DAVID AND VICTORIA BECKHAM
Soccer star David Beckham became a close enough pal of Prince William during the soccer World Cup in South Africa in 2010 to secure a wedding invite for himself and his wife, Victoria Beckham. In February, Victoria confirmed that Kate Middleton had shown interest in wearing her signature line of dresses.
Article continues below advertisement
LOOK OUT FOR: Victoria's outfit! The former Spice Girl has been disguising her pregnancy with lots of loose-fitting clothes, but there's a good chance she'll choose the wedding to show off her growing baby bump.
GUY RICHIE
Yep, Madonna's ex-husband and the mastermind behind movies including Sherlock Holmes and Snatch is, in fact, Kate Middleton's sixth cousin once removed, which is apparently close enough to score a seat in Westminster Abbey.
LOOK OUT FOR: Guy's pregnant girlfriend, Jacqui Ainsley. Rumor has it that Guy, like many other guests, will be attending alone. But if he does show up with Jacqui, we bet Madonna will be watching.
ELTON JOHN
The flamboyant singer famously sung "Candle In The Wind" at Princess Diana's funeral, so it's only fitting that he'll be back in the Abbey almost 14 years later for this more joyous royal occasion.
Article continues below advertisement
LOOK OUT FOR: His outfit! Men have been asked to wear formal morning suits to the Abbey, but Elton rarely passes up a chance to stand out from the crowd.
ROWAN ATKINSON
Yes, the one and only Mr. Bean is in fact a close personal friend of Prince Charles. In fact, he's even one of only 300 guests who'll be showing up to the exclusive evening party.
LOOK OUT FOR: His car! Most guests will be chauffeured around in special buses, but we hope car-obsessed Rowan turns up in one of his famously flashy cars. Maybe the Rolls? Or the Ferrari?
OK!'S ROYAL WEDDING COUNTDOWN: MAKE YOUR OWN ROYAL WEDDING COCKTAILS
JOSS STONE
The British singer might have fallen out of the charts in recent years, but according to royal insiders, she's not fallen out of favor with Prince William, who she got friendly with during his brief split from Kate Middleton back in 2007.
LOOK OUT FOR: Joss's hippy-dippy style includes a penchant for bare feet and wacky make-up, so we can't wait to see what she throws on for the royal event.
Article continues below advertisement
TARA PALMER-TOMKINSON
The British socialite has become a bit of a royal renegade. Once a regular vacation pal of William and Harry, thanks to her parents' close friendship with Prince Charles, she hit the London party scene hard in the '90s, resulting in a stint in rehab for cocaine addiction.
LOOK OUT FOR: Poor old TPT's nose, which collapsed from her prolonged past cocaine addiction. Will the non-surgical nose job she underwent last week ensure she looks her best in royal company?
DAVID AND SAMANTHA CAMERON
President Obama didn't make the cut, but his British counterpart, British Prime Minister David Cameron, will be in the Abbey with his fashion-forward wife, Samantha.
LOOK OUT FOR: Instead of focusing on Samantha Cameron's outfit, all eyes will be on David, who has reportedly decided to turn up in a regular work suit instead of the requested formal morning suit. Scandalous!
GARY GOLDSMITH
Kate Middleton's Uncle Gary is the brother of her mom, Carole Middleton, but is better known as the black sheep of the Middleton family after being caught offering drugs and prostitutes to an undercover tabloid newspaper reporter, just months after Will and Kate vacationed at his Spanish home. His inclusion in the wedding has raised a few eyebrows.
LOOK OUT FOR: No doubt, Uncle Gary will be keeping his head down on the big day, but you might catch a glimpse of one of his many tattoos, including the message "Spend and God will send" written across his back. Wonder if he'll pass that wisdom on to Will and Kate?