NEWS
Russell Brand on Having Children: "It Would Be a lot of Fun"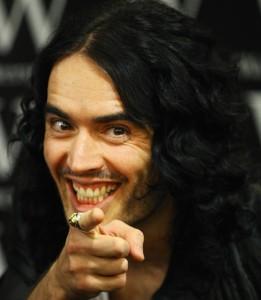 Russell Brand is known for his candid and at times brash responses to questions about his superstar fiancé Katy Perry and their relationship. The British funnyman opened up about having little kiddies with Katy and what he finds most attractive about his leading lady.
"Having children I imagine would be a lot of fun," Russell told reporters at the North American premiere of his latest flick — in which he embarks on Shakespeare — The Tempest at Lincoln Center in NYC.
Article continues below advertisement
So what is it about Katy that wrangled in the comedian?
"There's lots of things," Russell gushed.
However, he quickly thought of two qualities in particular.
"Her spirit and her scalp."
Reporting by Nell Alk